A COMMITMENT TO DISCOVERY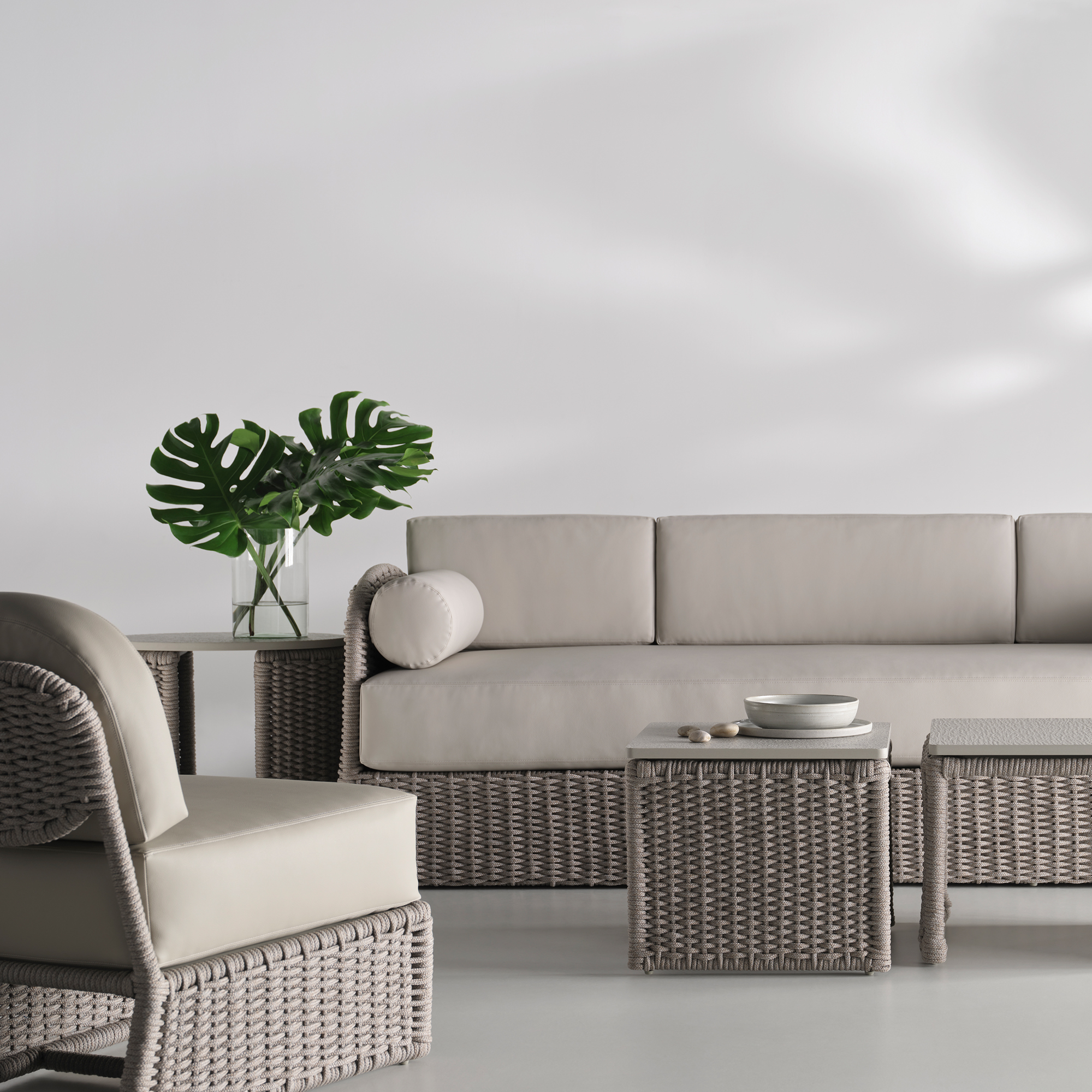 Laura Kirar, the founder and creative director of Laura Kirar Design, is an internationally renowned interior and product designer. It is her mission to foster artistic exploration in all of her endeavors and to inspire others with art, craft and design from around the globe.
Under her experienced direction, her team creates elegant, innovative interiors and product for the home, with a timeless sensibility reflecting her deep respect for craft, history and innovation. Projects ranging from high-end residences to award-winning commercial interiors, restaurants, showrooms and hotels populate the Kirar portfolio.
Concurrent product licenses with all four of the Kohler Interiors Group companies: Ann Sacks, Baker, Kallista and McGuire are a testament to Kirar's range of inspiration and abilities. Her collections offer a full range of home products from tile and bath fixtures to seating, lighting and accessories. She has also created successful collections for Arteriors Home, Boyd Lighting, Barlow Tyrie, Carnegie Fabrics, David Edward Company, Dennis Miller Associates, Highland Court/Duralee Textiles, Ilex Lighting, Tuohy Contract Furniture, and Tufenkian Carpets. With a degree in sculpture and interior architecture from the prestigious School of the Art Institute of Chicago, Laura's passion for artistic exploration in numerous mediums has continued to infuse her work with originality and thoughtful attention to detail. Her extensive world travels and extended time in Mexico are powerful influences on each project Kirar undertakes.
Creator, patron, collector, and connector, Laura Kirar is truly "a designer with the soul of an artist."
Since 1999, Laura Kirar's designs have been profiled in many top print and web publications including Architectural Digest, Elle Décor, House Beautiful, Interior Design, Interiors, Metropolitan Home, New York Spaces, Space, Self, Veranda, Vogue Living, Women's Wear Daily, W, Time Magazine, Wallpaper and The New York Times.
Most Recent Designs
McGuire Furniture is proud to unveil its 16-piece 'Cuerda' collection for Fall 2022 in collaboration with internationally renowned interior and product designer, Laura Kirar. Kirar's background as a designer and artist working with fibers, textiles and hand-woven materials inspired her vision for this modern outdoor assortment of seating and tables.
'Cuerda' in Spanish translates to rope or cord; the collection is named as such to draw attention to the weather-resistant, sun-resilient polypropylene cable rope selected for the pieces, which is intricately wrapped and woven over the frames. The array of tables feature engineered stone tops with a leathered finish. The natural palette is simultaneously warm and cool, allowing the collection to mix well in many outdoor settings from the mountains, beach, city, or country – and can be integrated with both modern and traditional styles.