BRIDGING PAST AND PRESENT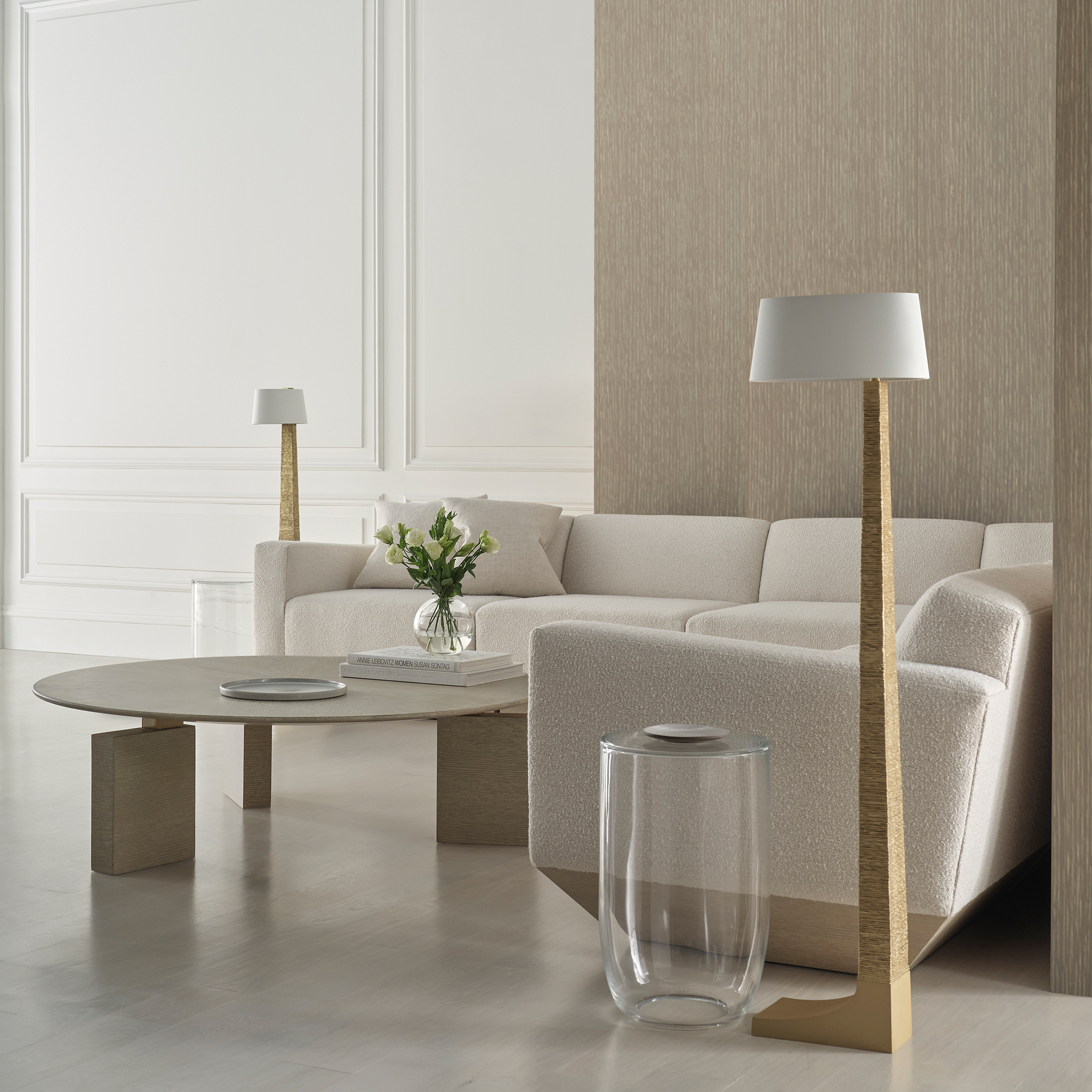 Thomas Pheasant focuses on bringing a contemporary dimension to classic design principles, bridging past and present with beautiful silhouettes and distinctive fabrics. He is known as the master of the neutral palette, brought to life in his own signature pieces.
Based in Washington, D.C., Pheasant has spent time with artisans the world over, learning and selecting time-tested techniques that add richness and quality to his work. In 2005, Architectural Digest honored him with the title "Dean of Design."
Every detail of a Thomas Pheasant piece evokes not just a love of quality and craftsmanship, but also a sense of history.
Most Recent Designs
Thomas Pheasant's Fall 2022 debut arrives in conjunction with the 20th partnership anniversary between Pheasant and Baker. Over the past two decades, Pheasant has worked closely with the Baker Interiors Group team to bring to life eight collections for both the Baker and McGuire brands, amounting to nearly 500 furniture and lighting designs.
The Fall 2022 collection is a continuation of this journey with a new perspective, representing Pheasant's second largest collection to-date, featuring a sophisticated assortment of bedroom, dining, occasional and upholstery furniture, as well as intricate mirrors and exquisite lighting designs. He strives to redefine modern classical style through sculptural silhouettes, luxe finishes and a love for simplicity. The collection showcases his current interest in classical European design from the 1930s, 40s & 50s, but reinterpreted into modern pieces.